Increase up to 81% conversion rate with proven data-driven strategies: Eye-Opening Sales Formula
Take a look at your product page!!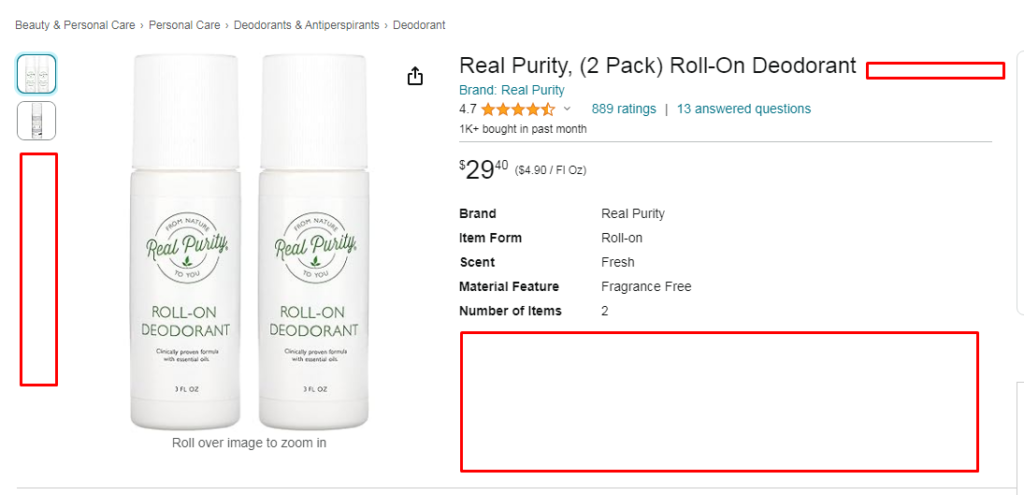 Here's an example of what your listing should look like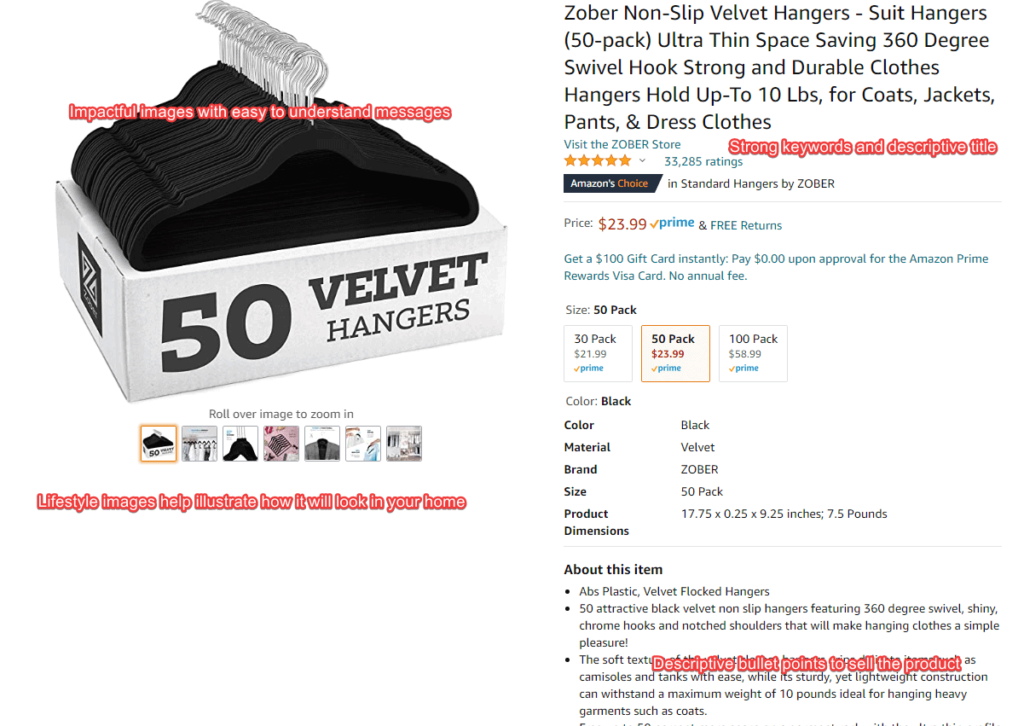 This is a very well-crafted listing and the sales prove it. A top seller beating Amazon's own game.
But You have this!!! Let's Breakdown Your Product Page

Consumers Do Not Buy Products They Buy Benefits, So, try to focus on the benefits and problem-solving while writing contents (Of course With Keywords). Look at other product page how they mention benefits. But You don't have!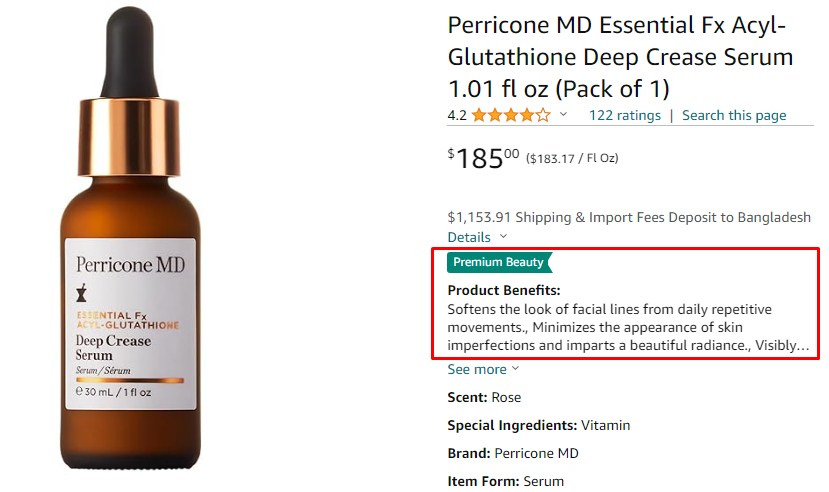 The Advantages of Features and Benefits- Why do you need to add Benefits?
By highlighting the benefits, you're showing them how your product or service can solve their problems, make their lives easier, or improve their overall quality of life. This approach is more likely to resonate with customers on a deep level and inspire them to take action.
It is a fundamental rule of marketing and sales that customers are typically more interested in benefits as opposed to the technical details or features of your product.
About this item Module- You don't have for your product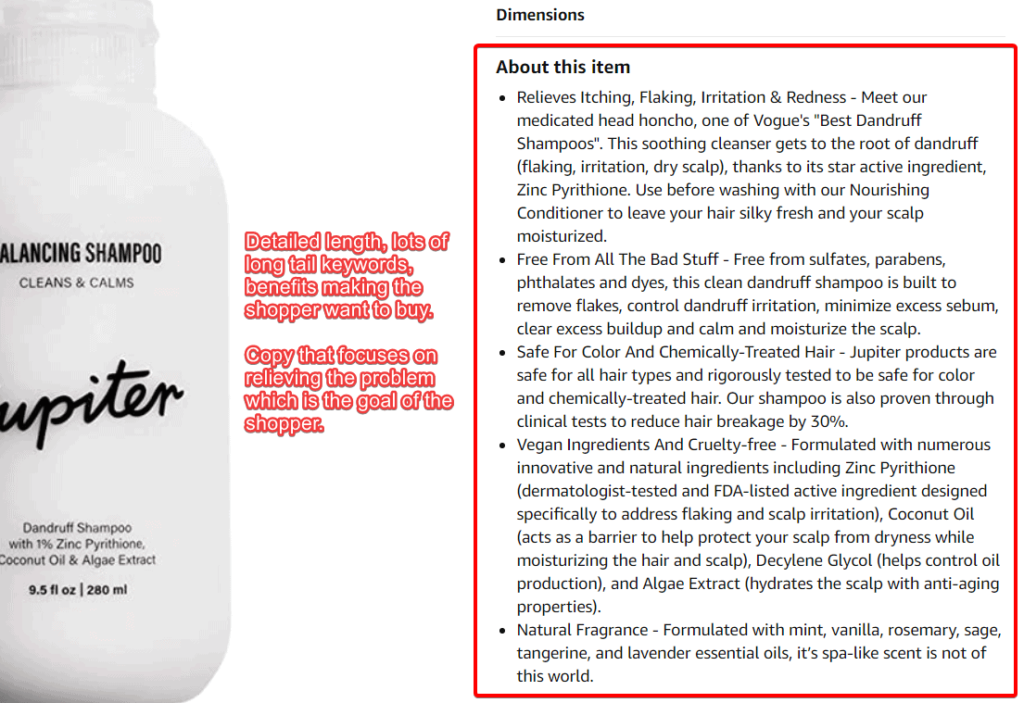 Optimize Amazon listing with the Top Converting Keywords
Amazon will take into account those first five words when creating URLs which means they can be more relevant if you have them at the beginning- especially since that part makes up about 80% of titles on search engine results pages (SERPs).
Fact:  A number of sellers quit working with amazon because they suffer a huge amount of loss in the early stages of their business, so they have no courage to carry the business forward.The solution to this problem is to find out Amazon Keyword. The best keywords for your product listing will help you in increasing your sales by a healthy margin.
Your Main Product Image is not Optimized !!!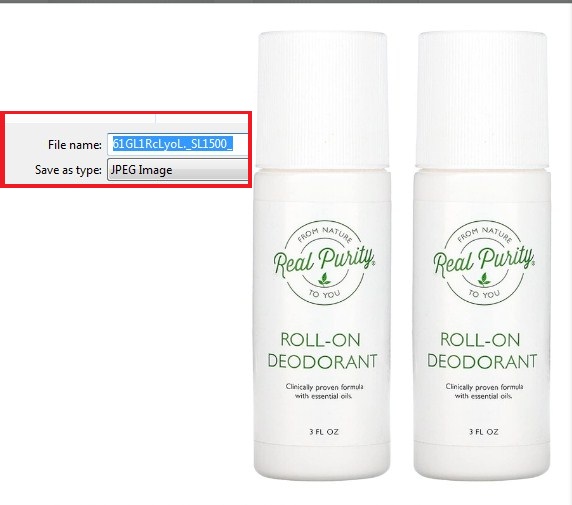 Product image name optimization can help increase the chances of your images appearing on Amazon's first page. Also today, nearly 19% of Google's SERPs show images. That means, despite your best SEO efforts, you could still miss out on another organic traffic source: your product images.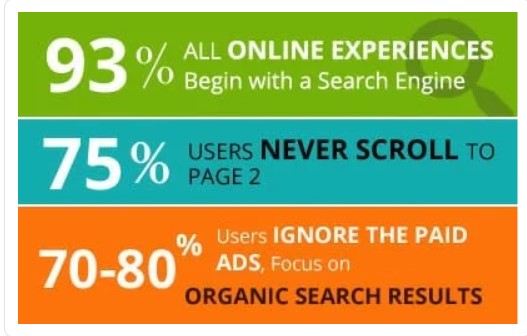 Does your eCommerce store appear at the top of Google search engine results pages? If not, you need to use keywords and optimize your product.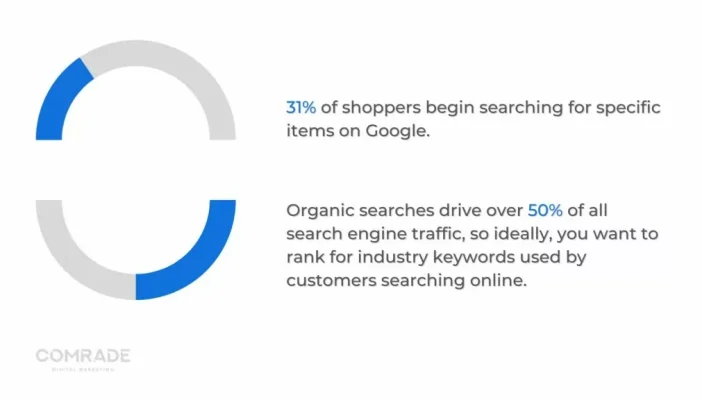 Over 80% of online shoppers start their journey with a search engine. With any online business and especially Amazon, it's "keywords".
You live and die by keywords. It's the only thing that matters for Optimizing product listings with keywords improves the chances of appearing in Google, BING, DuckDUckGo Search Engine results and increases the likelihood of product discovery. it is important to keep in mind that 80
% of shoppers begin searching for specific items on Google.
Without SEO, you won't rank in organic searches, which is one of the most effective methods to attract prospective customers. In fact,
organic searches drive over 50% of all search engine traffic
, so ideally, you want to rank for industry keywords used by customers searching online.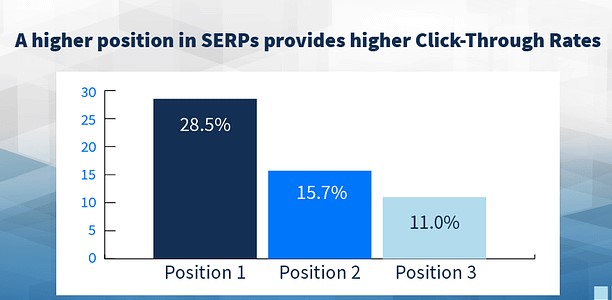 Are you really aware of your products' ins and outs?

NO, Your main Product image is not optimized !!!
No Image optimizations lead to no search engine crawlers, no rank, no image traffic and no Brand recognition
You need to work on the From the Brand module On the Amazon listing page (If you have Brand Registration)
For example here is a sample from another brand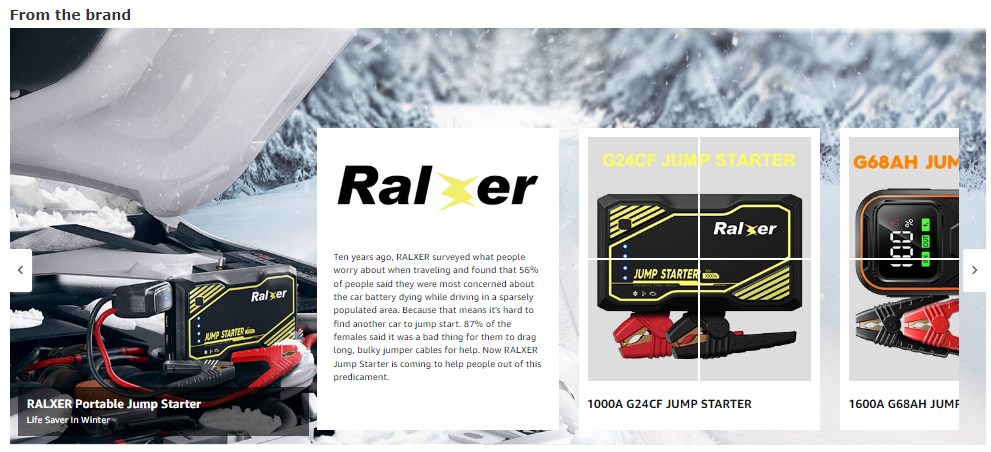 But you don't have anything!!!
Add Product Description Module in Your Listing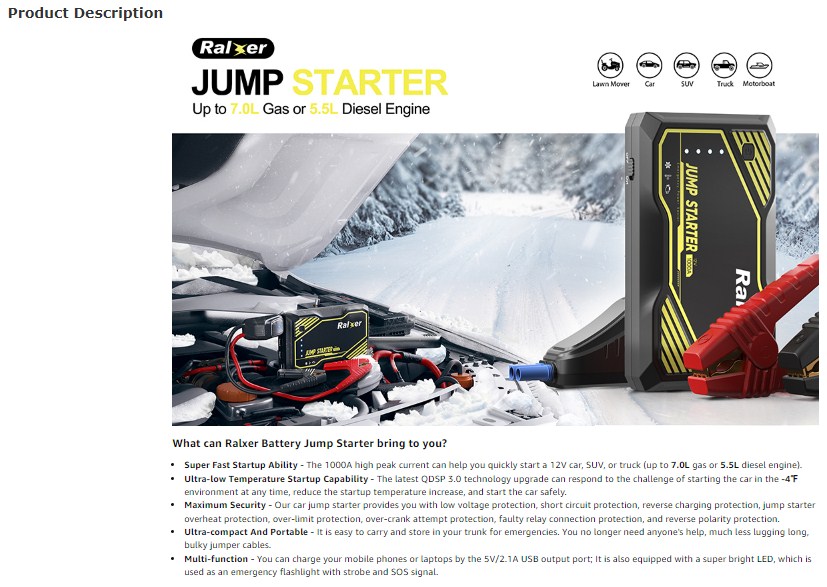 Add Important Information Module in Your Listing

Unlock a goldmine of additional revenue! If you haven't already embraced these game-changing strategies, you're leaving thousands of dollars on the table. While you might be on top of some, there are other eye-catching tactics here that could skyrocket your profits. Don't miss out on the untapped potential – seize these opportunities now!
Upon reviewing your product listings, it is evident that there are optimization gaps that may be impacting your sales adversely. These gaps include Title Optimization, Image Optimization, lack of compelling Product descriptions, About this item. I look forward to the prospect of working together and contributing to the success of your brand on the Amazon platform. Please contact us at info@provenwebhacks.com
This is how each aspect of the listing plays a role in the sale.
Top-ranked products always appear on top of the Amazon search results. Out of various other similar products, the buyer clicks on the top result( a psychological fact) and thus ends up buying your product that is listed on the top. Thus, the sales of your product increase by many times.
What factors does the Amazon algorithm consider to rank a product?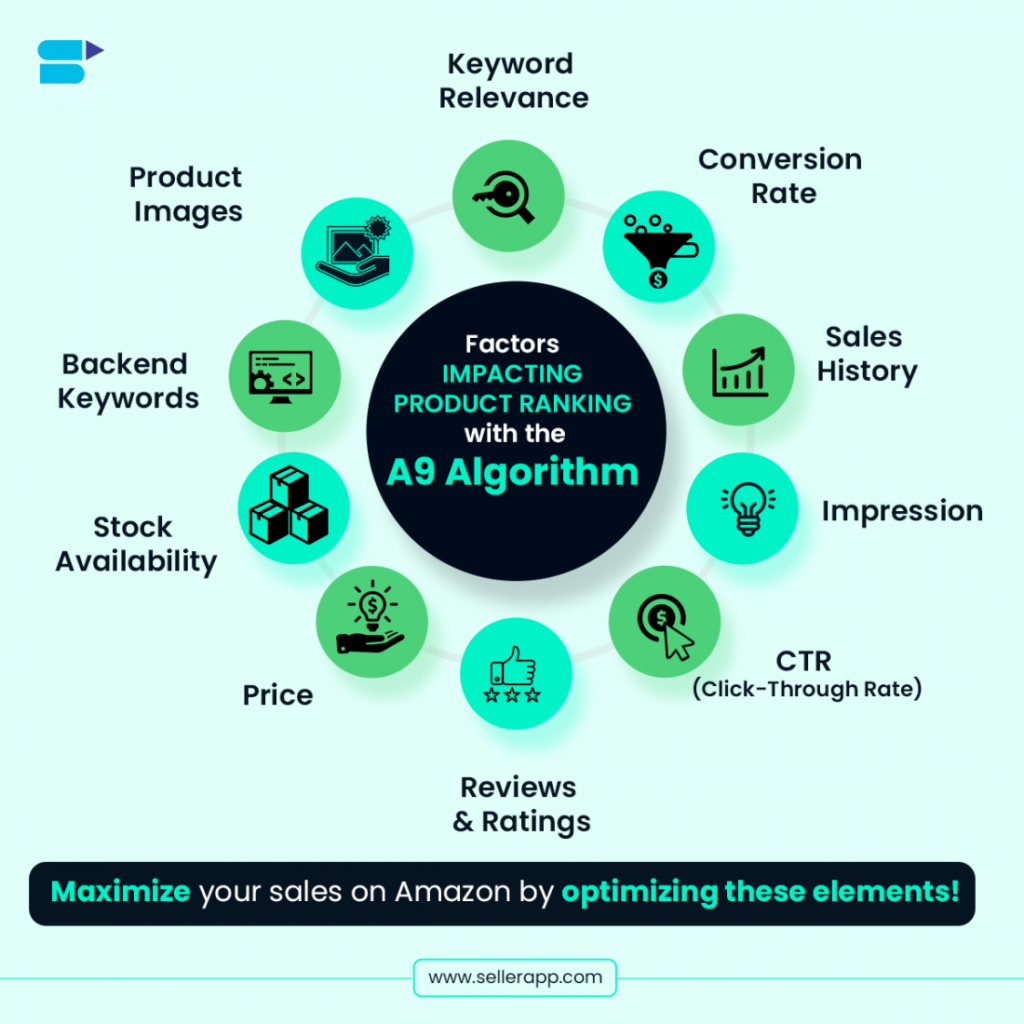 How to increase sales: 8 data-driven strategies
Why is Amazon listing optimization important?
The first and foremost objective of getting more sales, and making more money, is to have your product listing highly visible to the shopper.
Once the customer sees your product in the search results or through an Amazon ad, you have to entice them to click the listing. Don't forget that hundreds of other listings are vying for the shopper's attention too.
The images, videos, and A+ content on your listing do not help with discoverability because it doesn't get indexed.
The actual product listing has the biggest impact on converting a customer, but if the listing isn't optimized to get it ranking high in the search results, how will you convert the customer?
Why is A+ content so important?
Below are some of the benefits of A+ content on Amazon:
Increased sales and conversions
Creating A+ content in your product listing shows that your brand is trustworthy and reliable. Shoppers don't know or care who you are; they only care about one thing. What's in it for them? Does the product match my needs? The examples above show how it creates more trust and reliability.
Creates trust and reliability
Creating A+ content in your product listing shows that your brand is trustworthy and reliable. Shoppers don't know or care who you are. They only care about one thing. What's in it for them. Does the product match my needs? The examples above show how it creates more trust and reliability.
Stay ahead of your competition
The Amazon marketplace is highly competitive and great A+ content on your listing will differentiate you from those that don't have one.
1. How to Create Amazon A+ Content
2. How to Create Amazon Listing in 2024: A Complete Guide
3. What Are the Benefits of Amazon Wish List for Sellers and Customers?
4. How To Boost Your Boost E-commerce Conversion Rates Significantly
5. Amazon Conversion Rate, Procedure And Tracking In 2024
6. The Ultimate Guide to Shipping Mistakes & Amazon FBA Warehouse Benefits
7. 4 Tested Ways: Negative Feedback Removal Amazon 2024
8. Amazon ACoS Calculation: How to Enhance Campaign Performance
9. Increasing Sales and Conversion Rates Using Amazon Marketing Strategies